# THE FRENCH CANAL ROUTES
TO THE MEDITERRANEAN.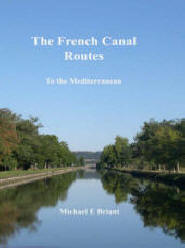 If you are thinking about using the French canals to passage between the UK and the Mediterranean then this book contains all the information you need.
It describes the Routes, the regulations the paperwork - How where and when to get the qualifications and license,
the depths, air heights, locks and a whole lot more.
There are 'charts' throughout, the distances, dimensions & main stopping places and is the only publication to list ALL the possible stopping places on the Rhone River!
£10
Over 2700 copies of this book have been sold and it has become the ''standard'' pilot book for transiting the French canals to the Mediterranean and back.
The EBook will be downloaded to your mobile device - reader - pc.

When you press the 'buy' button you will be taken to a payment page where you can pay by Credit/Debit Card or PayPal.

Because I am based in Spain the payment page sometimes it comes up in Spanish but may be changed to UK as follows:
PAIS = COUNTRY
REINO UNIDAD = UNITED KINGDOM

Having paid the purchase fee you will be taken to a 'download' page where, you press the PDF sign or button.
The book you have purchased will be downloaded.

They are quite big files, so it depends on the quality of your connection how long it takes.
Unless you choose a different folder normally the book will appear in your 'downloads' folder.

'.....the boys say your book is great , don't know what they would have done without it . Thanks a million.'
THE CHAPTER HEADINGS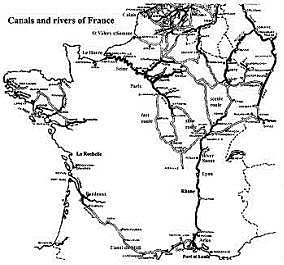 1. OVERVIEW OF THE ROUTES

The 'fast' classic route

The 'slow' classic route

The Calais or St Valery sur Somme Route 'scenic route'

Canal Du Midi route.

2. FORMALITIES

ICC - International Certificate of Competence

CEVNI – canals and rivers qualification for France

VIGNETTE - French pleasure boat licence

3. PRACTICALITIES

Engine - cooling and overheating problems in the canals

Taking down & stepping the mast

Gas, Fuel, Plank, Warps etc.

4. LOCKS

Opening times

Manual Locks

Automatic Locks

Oval Locks

5. THE 'FAST'& 'SLOW' CLASSIC ROUTES TO PARIS

The Seine to Paris

6. THE CLASSIC FAST ROUTE

Canal du Loing

Canal du Loin

Canal de Briare

7. THE CLASSIC SLOW ROUTE

River Yonne

Canal de Bourgogne

8. THE SAÔNE

9. THE RHONE to Port St Louis & Sete

10. THE CALAIS OR ST VALERY SUR SOMME 'SCENIC' ROUTE

11. TO PARIS FROM NOYANS – alternative to Calais/St Valery 'Scenic route'

12. CANAL DU MIDI

13. SETE to the Classic Routes

14. NETHERLANDS & BELGIUM ROUTE

Appendix. who can apply for ICC & CEVNI, mast & boat transport companies, marine web sites for canals, notes, updates, VNF 'vignette rates' and how to apply by email, via web site, telephone and letter as well as in person

£10